This year we continue to stand firm in our commitment to acknowledging our privileged presence on this land, traditionally owned by the Wurundjeri and Boonwurrung peoples of the Kulin nation. We are equally committed to bringing about change in our own as well as others' perceptions of their role in ongoing colonisation. Read our Statement of Indigenous Solidarity here.
Read Celeste Liddle's "Why I don't support changing the date of Amnesia Day", in eurekastreet. She writes about the waning enthusiasm within the Indigenous community for changing the date of 'Australia Day' to one that's more inclusive and acknowledges the violence of January 26 and its consequences. But recent years have seen an rise in deaths and violence in custody, and the criminalisation of Indigenous Australians has worsened. Liddle writes: "Australia is therefore not a country which has acknowledged and rectified its history; rather it seems content to reinforce its amnesia. I can only conclude from all this that changing the date would be little more than celebrating the invasion and genocide of Indigenous people on another day."


What does January 26 mean to First Nations People? Warriors of Aboriginal Resistance – WAR released a collection of responses to this question.
"To me Australia day means heartache. Its like rubbing salt into our wounds every year, laughing in our faces about the genocide our ancestors endured and the fight we still face as first nation people to be accepted and respected as the true custodians of this country" (Alana Manns, Mandandanji nation).
"It's designed to traumatise and breach our Cultural Safety over and over again" (Jenny Fraser).
Read more responses from WAR here. They advocate doing away with the day altogether. But we are a long way off from that, given the sickening rise in nationalism here and around the world. This year we were further appalled when Muslim girls were deemed too offensive to remain symbols of this nation on a public billboard.
In the face of discouraging developments we continue to think in progressive ways about contending with nationalism and the history of this place, especially as Jewish people whose history serves as a warning against nationalism, colonisation, and racism.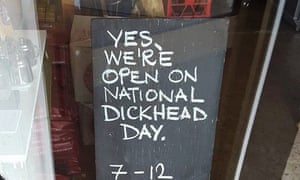 ---