What is the AJDS Reading Group and Potluck Dinner?
a free group, open to AJDS members and non-members alike. Come along and bring a friend.
a friendly space for everyone to share ideas and listen.
a great way to enjoy dinner.
an opportunity to discuss difficult topics like migrant identity, social (in)justice, creative writing, and global histories.
Join our Facebook group to share links and ideas.
*Note that the reading group is currently on a break (Dec 17).
---

 July 9, 2017 / Etgar Keret's short stories and Israeli reality in miniature
Read the stories: Etgar Keret 1 Etgar Keret 2
The files contain 8 very short stories:
"Crazy Glue", "Shoshi", "Shoshi 2", "Shoshi 3" – originally published in Hebrew in the collection Pipelines, 1992
"The Story about the Bus Driver who wanted to be God" – from Keret's collection translated as Kneller's Happy Campers, 1998
"Sidewalks", "Shoes" – from the Hebrew collection Missing Kissinger, 1994
"Rabin's Dead" – from the Hebrew collection Anihu, 2002
Born in Tel Aviv in 1967, Etgar Keret is one of Israel's most popular authors, also receiving international acclaim and being published into over twenty-five languages and appearing in The New York Times, Le Monde, The Guardian, and The Paris Review, among other notable venues. He is a second-generation Holocaust survivor, his parents being deprived of a normal childhood and their unique way of constructing personal memories as survivors. He too, having grown up in Israel and coming to maturity just as the first Intifada broke out, Etgar began to write when he was a soldier, drawn to convey a world in which the predictable rules are broken, only to reveal a universe in which the grotesque, brutal, and poignant, dwell side by side. These stories are short, conveying a growing desire for easily consumable fiction that hits hard. This, he felt, was demanded in the world he inhabited in which violence was experienced on a daily basis but was normalised.
When Keret's stories first appeared, a lot of people touted him as a symbol of the post-Zionist age, in which young Jewish Israelis were seen to disavow the institutions that governed their lives. Do you agree? Despite reflecting the bitter ironies of his world, Keret has declared himself to be a patriot; do you think this comes across in his writing? How does he reflect life in Israel?
Watch Tatia Rosenthal's animated film based on Keret's story, Crazy Glue.
Read this interview with Keret in The Guardian.
WHEN: Sunday July 9th 2017, 6:30pm
WHERE: The Side Door, at St John's Uniting Church, 567 Glen Huntly Road, Elsternwick
Visit the event page on Facebook.
---
April 2, 2017 / Becoming Palestinian by Jean Said Makdisi
Read the text: seeking palestine by jean said makdisi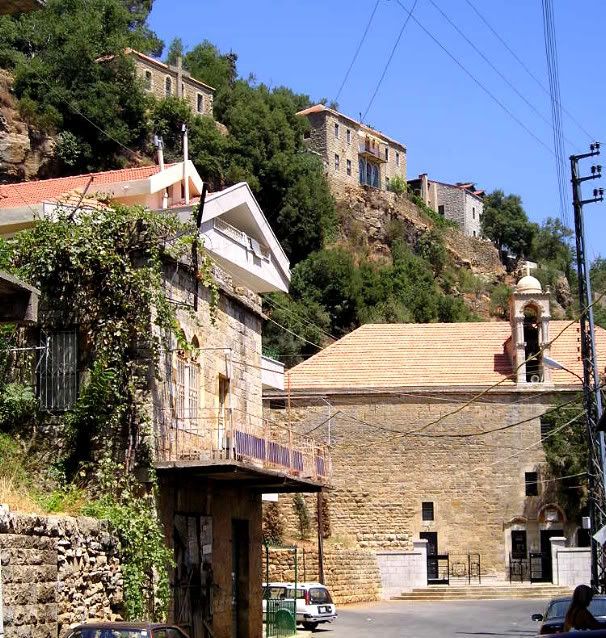 This image is of Dhour el Shweire, a town in Lebanon visited annually by Jean Said Makdisi's family and hauntingly evoked in her autobiographical piece about place, identity and belonging. Sister of Edward Said (of Orientalism, 1978, and Out of Place, 1999, among others), Jean summonses a critical gaze at what it is to be Palestinian.
The piece is one of several other essays, stories, photographs and poems collated by Penny Johnson and Raja Shehadeh in Seeking Palestine: New Palestinian Writing on Exile and Home (Olive Branch Press, 2013). Johnson writes in her introduction that the collection is full of wonder: "How do Palestinians live, imagine and think about home and exile six decades after the dismemberment of historic Palestine and in the complicated present tense of a truncated and transitory Palestine?" (ix). The works have many thematic commonalities, especially anxiety. How do you think this manifests in this piece? Does it resonate with readers who are not Palestinian and if so, on what level? What is unique, and what is universal about Said Makdisi's experience of exile and its
representation?
Jean Said Makdisi has also written the acclaimed Teta, Mother, and Me – an Arab Woman's Memoir (2005) and is currently engaged in a new project, which you can read about here, or read this review of Seeking Palestine. 
Read more about Jean Said Makdisi here.
WHEN: Sunday April 2, 6:30pm
WHERE: The Side Door, social justice hub, at the Uniting Church, 567 Glen Huntly Rd., Elsternwick
Questions? Email me or post to the group here.
 
 
 
---
January 29, 2017 / Identity Politics and Cultural Appropriation: Lionel Shriver and Yassmin Abdel-Magied


Read the two texts:
Lionel Shriver at the Brisbane Writers Festival, 2016
and
Yassmin Abdel-Magied's response
On September 8 2016, the Brisbane Writers Festival opened with a keynote address by American novelist Lionel Shriver (The Mandibles, 2016). Her talk was about writing fiction and the sticky subject of identity politics and cultural appropriation. This, she defined in her paper by referencing an academic, as "taking intellectual property, traditional knowledge, cultural expressions, or artifacts from someone else's culture without permission". Shriver's bottom line was that fiction writers, and others, should not be condemned for assuming another's identity, but only if and when that act of cultural appropriation is of poor quality.
Her speech inspired some and enraged others, including Yassmin Abdel-Magied, a Sudanese-born Brisbane writer and activist who was incensed by what she perceived as Shriver's privilege. In addition to the reply Abdel-Magied submitted to The Guardian, she also wrote this to The New York Times.
At our discussion we'll talk about whether you were encouraged or offended by Shriver's approach to identity politics and the assumption of false identities for sake of fiction writing and other social experience.
Watch Yassmin Abdel-Magied on TED discussing What does my headscarf mean to you?


WHERE: The Side Door, St John's Uniting Church, 567 Glen Huntly Rd. Elsternwick
WHEN: January 29, 2017 at 6:30-8:30pm
RSVP by January 23 to Keren at [email protected] or by SMS to 0468 910 012.
Remember to bring something to share for dinner.
Join the Facebook group or go to the event page.
---
December 4, 2016 / Anxious Sexualities and Jewish Humour
Download the 3 texts:
Erica Jong / En Route to the Congress of Dreams (from Fear of Flying, 1973)
Woody Allen / The Whore of Mensa (1974)
Gary Shteyngart – Several Anecdotes About My Wife (2002)
Our last meeting for 2016 will revolve around three works from New York, all about an anxious sense of self, especially in relation to emotionally intimate and sexual experience. I think we could spend a whole meeting or more on each of these writers, and I cringed a little putting a section from an important feminist novel against the other two works, but let's give it a go:

Woody Allen's "The Whore of Mensa" (The New Yorker, 1974) is written in a mock-noir style and is premised on an absurd situation that clearly hit the mark for Allen's audience – pseudo-intellectual New Yorkers who loved
the sensationalism of crime fiction.
Listen to the story read by Jeff Goldblum here.

Erica Jong's Fear of Flying (1973) had an enormous impact on second wave feminism.  It is the semi-fictionalised, satirical memoir of Isadora Wing, whose story delves into female agency, marriage and sexuality. It describes a woman's journey towards marital freedom and sexual expression, while drawing upon the author's middle-class Jewish upbringing in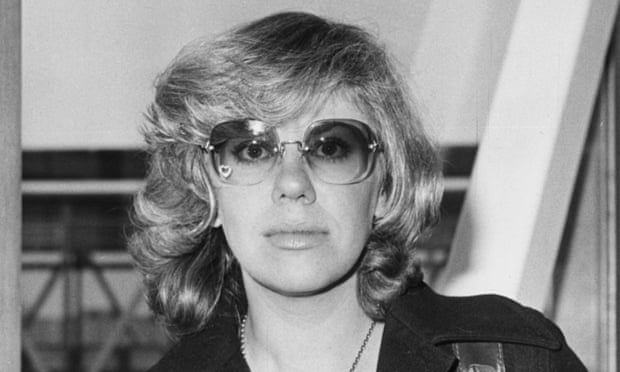 Manhattan, and her subsequent marriages, affairs, therapy, migration and self-discovery.
For a plot summary and critique read Joanne Barkan's review of Fear of Flying in Dissent Magazine.
This excerpt from The Stepford Wives (1975) shows a failed attempt to hold a consciousness-raising group meeting, typical of second-wave feminism in the US in the 1970s, a strong influence on Erica Jong's protagonist.
Gary Shteyngart's "Several Anecdotes about my Wife" (Granta, 2002)
Shteyngart was born in Leningrad in 1972 and moved to New York City in 1979. You can read more about the success of his satirical novels and stories here and here.
While all three writers are decidedly affected by their Jewish upbringing, theirs is also a universal experience. What is the function of humour in these works? How are they socially
challenging? Consider that each writer, in their own way, has had a significant impact on popular culture. Is this kind of writing exhilarating, or is it an expression of
social decay? How do the works from the last century compare with the contemporary? And what of their decidedly hetero-normative perspective? Is the anxiety evident in these writers' voices a weakness, or is the fact of their ability to write it down an example of their strength?
---
October 9, 2016 / Five short stories by Isaac Babel
Download the selected stories: isaac babel – selected short stories
Or read them in the Complete Collected Works, available online here:
"How It Was Done in Odessa", 1923 (p.146)


"Gedali", 1924 (p.227)
"Death of Dolgushov", 1923 (p.242)
"The Rabbi's Son", 1924 (p.331)
"Karl-Yankel", 1931 (p.619)
 
Isaac Babel (1894-1940) burst onto the literary scene in 1917 after the Bolshevik Revolution. Mastering the short story form, he was said by Maxim Gorky to be 'the best that Russia has to offer', capturing in an original style the upheaval, social instability, hunger, poverty and uncertainty of his times.
He is known best for portraying the social reality of Jewish people on society's margins, especially thugs and villains, and those who, like himself, were caught between worlds of tradition and revolution, clinging to the possibilities opened up by the promises of social change.
Later as he rode into Poland with the Red Cavalry, Babel continued to write about topics few had dared touch, delivering haunting stories of war and lacing them with both realism and irrepressible humour.
He was eventually arrested and later executed, having transformed from one of the country's foremost writers to 'a master of silence'.
Described as "a writer of stunning emotional understatement", this revered Russian author's life and works are summarised in the Jewish Virtual Library.
WHERE: The Side Door, St John's Uniting Church, 567 Glen Huntly Rd. Elsternwick
WHEN: October 9, 2016 at 6:30-8:30pm
RSVP by October 3rd by email to Keren at [email protected] or by SMS to 0468 910 012.
Remember to bring something to share for dinner.
Join the Facebook group or go to the event page.
---
August 7, 2016 / "Ana min al-Yahud" (2005) by Almog Behar
Writer and poet Almog Behar grew up in Israel to parents who migrated from Iraq. This Mizrahi heritage has recently come into focus as Jewish Arab identities have become  de-marginalized in Israeli culture and society, a process that began several decades ago after the ultimate collapse of the Labour Zionist movement. This had been predominately Ashkenazi or European in its constituency and culture, and its overall power in determining and establishing Israeli national identity meant that Arab Jewish voices were demoted. This, along with the destruction of Palestinian culture and identity in the Nakba, led to the silencing of Arab voices even as they carried Jewish experience and heritage throughout the Arab world and North Africa. This irreparable loss has since been addressed by writers of the second and third generation of post-Independence intake of Arab Jewish migrants.
In this interview Behar talks about bridging the Jewish and Arab divide of Jerusalem. "At the synagogue I go to, we pray in the same Arabic notes that the Islamic muezzin sings in; historically and in the day to day," he continues, "the music and symbols of Judaism, especially Mizrahi Judaism, have a relationship with the music and symbols of Islam, and part of my own search is about exploring this connection."
Winner of Haaretz's short story competition in 2005, "Ana min al-yahud" has been compelling to countless readers. The judges of that competition reasoned:
A reversal of identity serves in this story as an intriguing starting point for an original treatment of the issue of the identity of the Mizrahim (Jews with origins in the Muslim countries) in Israel, and in fact of the cultural identity of the Israelis in general. The richness and quality of the writing, a light whiff of humor and unexpected changes of direction make it clear that this is indeed a story and not a protest article in disguise. As the reading advances it becomes clear that although this is a very "local" story, it has a universal message that can apply to any immigrant society.
Behar's activism is nonetheless highly local. As he stated in this interview from 2012, the writer's qualms are primarily with the State of Israel. Explaining the reasons behind the formation of the Committee of Baghdadi Jews in Ramat-Gan:
…We decided to establish the Committee … following the attempt by the Deputy Foreign Minister and the Government of Israel to take advantage of our history in their cynical political manipulation. It is far from the first instance of tampering with, exploiting, and deleting our history, but it is the straw that broke the camel's back, and so yesterday morning we formed the Committee … The committee includes young and old, men and women, from Baghdad (and from Mosul and Basra), as well as some who were born in this country, in the first, second, and third generations, and those with mixed Kurdish and Moroccan ancestry. We began the committee in order to reclaim our history and our culture (and of course our property), and to prevent others, including Zionist movements and the State of Israel, from possessing it for themselves. So, we wrote our statement on September 14th in response to the government, and we will continue to be vigilant on a daily basis in the act of claiming our history. We believe that as a multigenerational Iraqi-Jewish community, we can write the story of our past, present, and future in Iraq and in Israel.
For a Hebrew writer to rebel against Zionism is to question the very vehicle used for her/his expression:
My Arabic is Mute
Strangled in the throat
Cursing itself
Without uttering a word
Sleeping in the suffocating air
Of the shelters of my soul
Hiding
From family members
Behind the shutters of the Hebrew.
(From Behar's "My Arabic is mute")
Go to the event page for more details.
---
 May 31, 2016 / Anzia Yezierska's "The fat of the land" (1919)
At our May meeting we talked about "The fat of the land". Yezierska is known for conveying Jewish migrant experience in a strong female voice. This story won best American short story of the year in 1919.
Read the story here: http://digital.library.upenn.edu/women/yezierska/hearts/hearts.html (scroll down if that link doesn't take you directly to "The fat of the land").
Go to the event page.
 
---
 March 13, 2016 / A. B. Yehoshua's "Facing the forests" (1963)

In our first meeting we talked about A. B. Yehoshua's "Facing the Forests". This short story first appeared in 1963 and epitomised the style of the State Generation of Hebrew writers, that is, those young men and women that came of age after the Jewish state had already been established. Though more openly critical of the foundations of Israel than their fathers who'd fought in 1948 to establish the country, State Generation writers such as Yehoshua and Amos Oz are nowadays seen as Zionist icons. However in this particular short story, which unfolds in one of the Jewish National Fund's state sponsored forests near Jerusalem, one can easily see the painful effects of the Occupation on both Jewish Israeli protagonist and Palestinian antagonist.
 
---