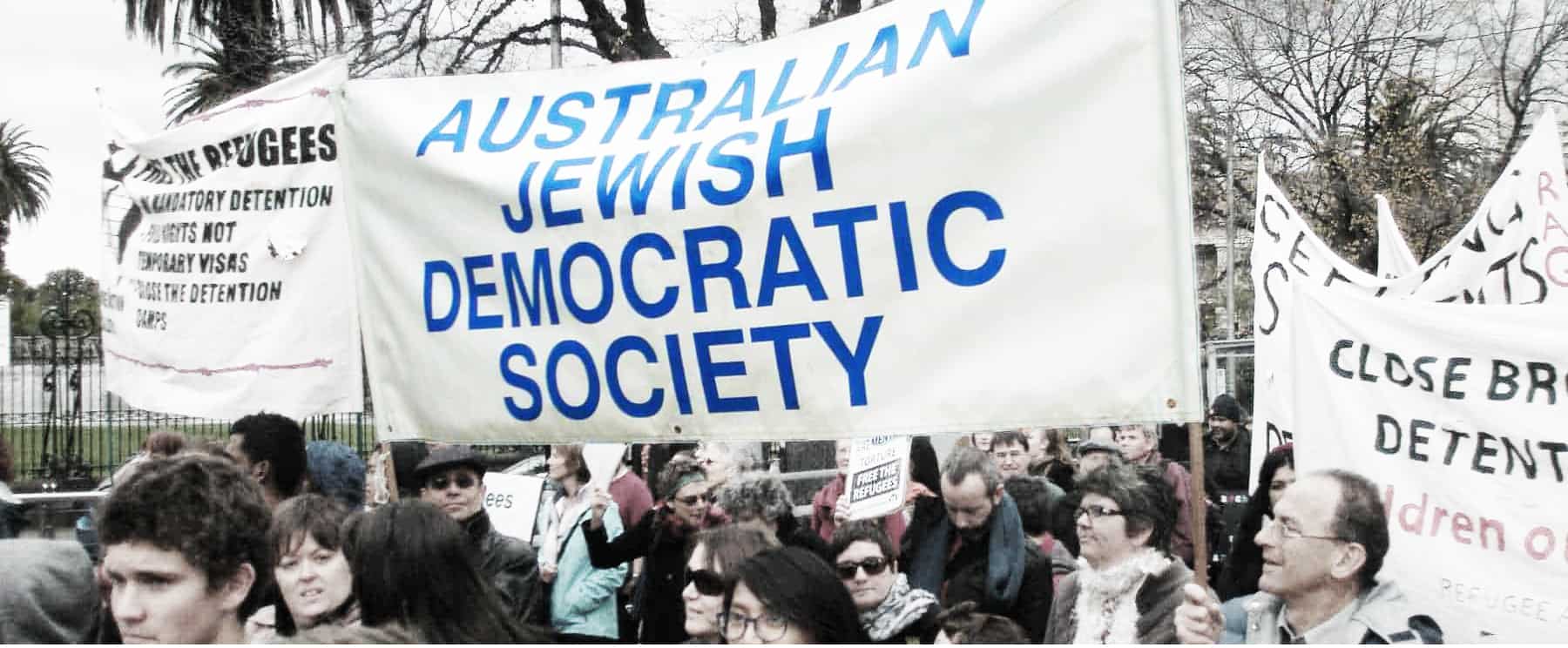 About us
Who we are
The Australian Jewish Democratic Society was established in 1984, and since then we have been an active and vibrant community group taking action on social and environmental justice.
We are always thinking of new ways to struggle, examining what liberation can look like, exploring ways of doing solidarity and deepening our celebration of community.
We Stand:
To strengthen Australian, global and Jewish movements for justice.
To promote and contribute to justice in Israel/Palestine.
To facilitate, support and grow progressive voices in the Jewish community.
To be in solidarity with Indigenous fights for justice, land and water rights and decolonisation.
To foster a specifically Jewish approach to the issues of peace and Social Justice.