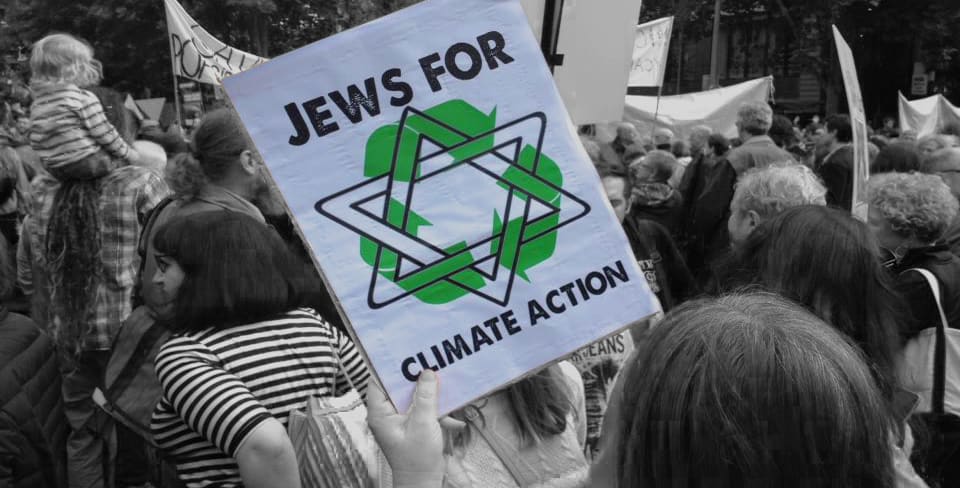 Environment
The Australian Jewish Democratic Society places itself amongst progressive voices globally, striving for peace and social justice for all of humanity. Today, the progressive vision has inevitably become entwined with environmentalism.
AJDS environment policy
We are living at a time of unprecedented biophysical crisis. Human civilisation is facing a perfect storm of problems driven by climate change, environmental destruction and pollution, biodiversity loss and resource depletion, all of which are intensifying global socio-economic and regional problems.
From the blog
Check out
SEED indigenous youth climate action
Seed is Australia's first Indigenous youth climate network.
https://www.seedmob.org.au/
Warriors of the Pacific are rising peacefully to protect the Pacific Islands from climate change. 
Our message: We are not drowning. We are fighting.

https://world.350.org/pacificwarriors/the-pacific-warrior-journey/

"Sacred birthing trees on Djap Wurrung country need protecting. Over 50 generations have been born on these sites & the birthing trees themselves are 800 years old. We are protecting them from Vic Labor Party's planned highway extension that is set to destroy this dreaming landscape."
Friends of the Earth (FoE) Melbourne  is a non-for profit organisation working for a socially equitable and environmentally sustainable future.
https://www.melbournefoe.org.au/
For sustainable jobs, for community, and for the environment.
https://earthworkercooperative.com.au/
Our translocal organizing strategy and mobilizing capacity is building a Just Transition away from extractive systems of production, consumption and political oppression, and towards resilient, regenerative and equitable economies.
https://climatejusticealliance.org/
Resources
The AJDS newsletter edition on environment.
https://www.ajds.org.au/2019/01/just-voices-magazine-environmentalism/
Wretched of the mother Earth- Podcast
Podcast by Alycee Lane. Towards a decolonized climate movement.
https://www.spreaker.com/user/alyceelane/ep-29
AJDS campaign page:  The Jewish National Fund promotes itself as a green charity, fundraising in Jewish communities around the world to support tree planting, and other environmental initiatives in Israel. But what is the JNF really doing with your money?