[et_pb_section admin_label="section"]
[et_pb_row admin_label="row"]
[et_pb_column type="4_4″][et_pb_text admin_label="Text"]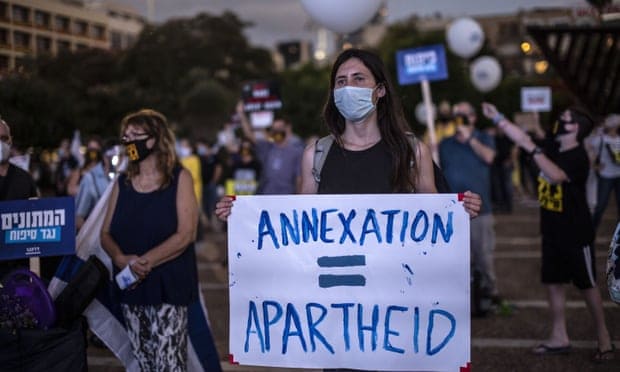 Australian Jewish organisations warn against annexation by Israel.  16 June
We strongly support the stand taken by Jewish youth organisations against annexation by the Israeli government.
The great majority of international law experts, and most member states of the United Nations, regard annexation of, or "extension of sovereignty" over, the Jordan Valley and/or other parts of the occupied Palestinian territories as prohibited by international law, not least because it would be contrary to many UN Security Council resolutions, including UNSCR 242 and UNSCR 338. Israel legitimately relied on international law when the state was established and it should not now brazenly act in violation of international law.
The threatened annexation is also politically reckless. It completely disregards the collective and individual rights of Palestinian inhabitants of the occupied territories. Israel expressly accepted the principle of partition in its Declaration of Establishment of the State, which necessarily implied collective rights for two peoples within the territory of the Palestine Mandate that remained after exclusion of Transjordan, and it was on that basis that Israel sought and obtained recognition from other states and admission as a member of the United Nations. Yet the zealots of this day oppose any viable Palestinian state and PM Netanyahu has said recently that if the Jordan Valley is annexed, its Palestinian inhabitants would become an 'enclave', without full citizenship. The Palestinian leadership has not always acted wisely in this national conflict but, whatever the past history, enduring peace can only be achieved by a mutually agreed solution that recognises the national existence of both peoples and allows them both to live in equality, freedom and security between the Jordan River and the Mediterranean Sea.
Many Israelis, including experienced former generals, security experts and diplomats, have warned of the harmful effects that such annexation could have on Israel's security, diplomatic relationships, economy, and international reputation. It would serve no vital diplomatic or security purpose that could justify its potential price.
We request the Embassy of Israel to inform the Israeli government that many supporters of Israel in the Australian Jewish community oppose annexation in any form and we call on our Australian government, which has long-standing friendly relations with Israel, to declare Australia's opposition to any action of that kind.
Other Australian Jewish organisations are invited to add their names to this statement and individuals are invited to endorse it at Australian Jews say NO to Annexation & YES to Peace
Ameinu Australia, Jewish Voices for Peace and Justice (NSW), Australian Jewish Democratic Society, J-Greens Victoria, Meretz Australia, NIF Australia.
[/et_pb_text][/et_pb_column]
[/et_pb_row]
[/et_pb_section]